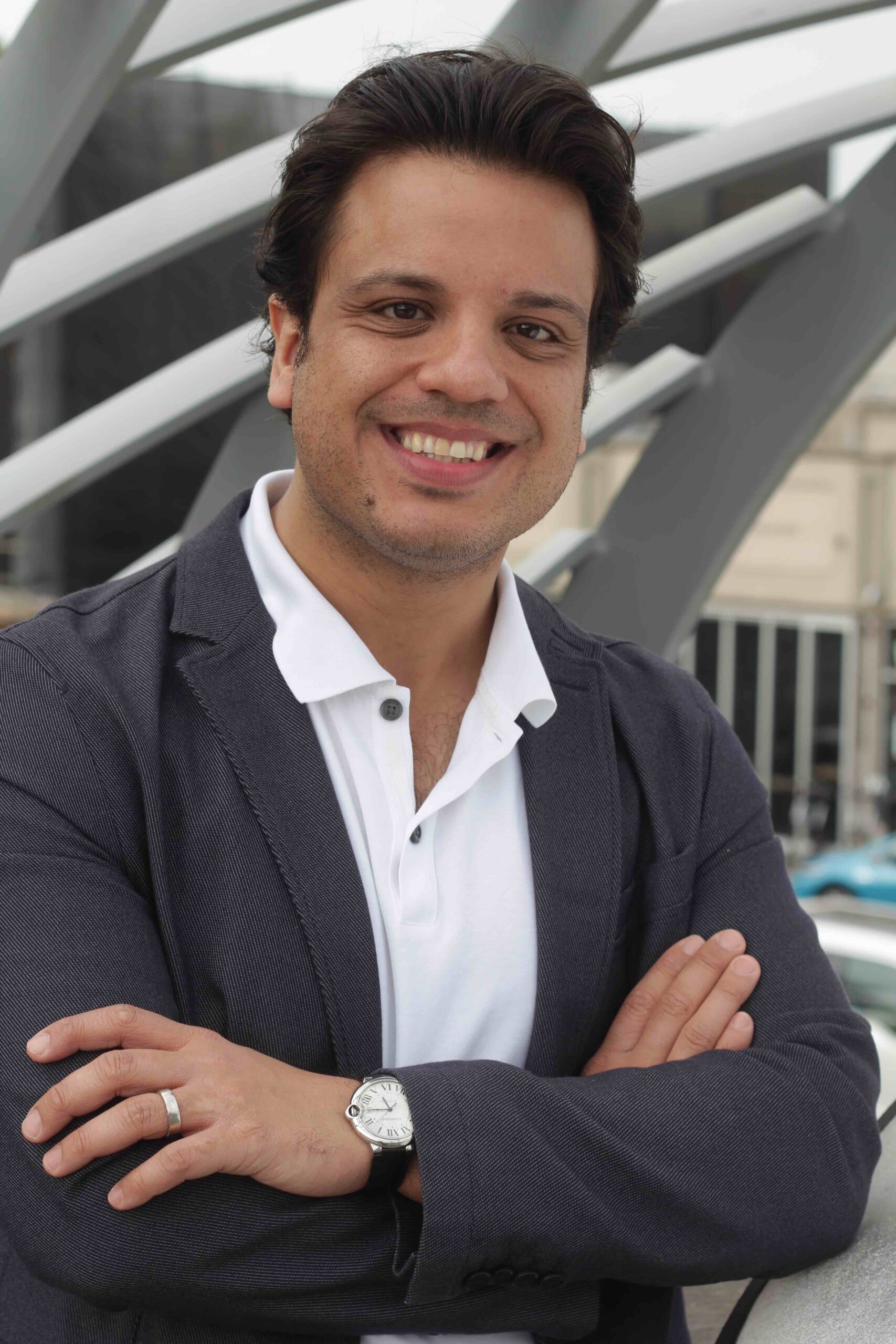 Roger Kalia, Music Director 
With a dynamic podium presence and noted passionate interpretations, Indian American conductor Roger Kalia has been celebrated by audiences and industry professionals alike, with Symphony Magazine recently recognizing him nationally as one of five first-year music directors with innovative programming during the pandemic. Praised for bringing a "fresh view to classical music" (The Republic, IN), Kalia is now in his fourth season as Music Director of the Evansville Philharmonic Orchestra, his fifth season as Music Director of the Symphony New Hampshire, and in his sixth season with Orchestra Santa Monica. He is also Co-Founder and Music Director of the celebrated Lake George Music Festival in upstate New York. The recipient of several awards from the Solti Foundation U.S., including an Elizabeth Buccheri Opera Residency with Lyric Opera of Chicago and five Career Assistance Awards, Kalia has been praised for his "extraordinary leadership" (Courier & Press).
A versatile communicator and frequent guest conductor, Kalia is described as "leading with passionate intensity and a clear beat" as well as being "one to watch" (Long Beach Gazette) after his debut with the Long Beach Symphony. In recent seasons, Kalia has appeared with the National Symphony Orchestra at the Kennedy Center, Chicago Sinfonietta, Louisiana Philharmonic Orchestra, Szczecin Philharmonic (Poland), Boise Philharmonic Orchestra, Spartanburg Philharmonic Orchestra, and the symphony orchestras of Redlands, Lima, Adrian, Bakersfield, Great Falls, Owensboro, Spokane, and Wheeling. The 2022-23 season featured debuts with the Columbus Indiana Philharmonic, Terre Haute Symphony, Boston's Longy Conservatory Orchestra Flex, and a return to the Redlands Bowl.  
2022-2023 season highlights included leading Symphony NH in a collaborative performance of Mozart's Requiem with the Nashua Choral Society and Nashoba Valley Chorale; the 100th anniversary concert of Symphony NH's in April 2023 that marks their first concert to the day one hundred years later in a program featuring cellist Amit Peled performing Dvorak's Cello Concerto; collaborations with Time for Three at the Lake George Music Festival and the world premiere of Pascal Le Boeuf's Triple Concerto with violinist Barbora Kolarova, arx duo, and the Lake George Music Festival Symphony Orchestra; a Musicians' Choice concert with the Evansville Philharmonic Orchestra – works chosen by EPO Musicians bringing them front and center – featuring Strauss' Death and Transfiguration and Louise Farrenc's Overture No. 1; the Evansville premieres of Joel Thompson's An Act of Resistance and Valerie Coleman's Seven O'Clock Shout; and the debut of EPO's Uncorked Series, a series of concerts in non-traditional settings including distilleries, craft breweries, and restaurants/cafes.
In his various music director positions, Kalia has focused on innovative artistic partnerships highlighting a variety of community partners. In 2021, Kalia collaborated with composer Derrick Skye, historian Robbie Jones, and artist Kevin McCants to commission and premiere Orchestra Santa Monica's first-ever art film titled We Gather: Black Life in Santa Monica told through music, visuals, and narrative, which has since received screenings at the California African American Museum and KUSC. In 2022, We Gather Suite for Orchestra was commissioned by OSM and received its world premiere performance as part of OSM's ten-year anniversary season. Kalia's early seasons as music director of the EPO have seen fruitful artistic collaborations with community organizations such as Historic Bosse Field, the Tri-State Hindu Temple, Evansville Civic Theatre, and the Evansville Wartime Museum. Kalia's visionary programming has been featured on PBS' "On the Road with Brick Briscoe" and "Regional Voices," and in publications such as Evansville Living Magazine and Symphony Magazine. 
In 2011, Kalia and two of his colleagues co-founded the Lake George Music Festival, which has been described as "an unparalleled classical music experience in the Adirondacks" (Chronogram). As one of the nation's foremost classical music artist retreats, the festival presents cutting-edge artists and composers performing classical and new music, traditional and experimental concerts and recitals of various sizes, open rehearsals, informational talks, and a variety of community outreach programs. Kalia's leadership has been hailed as "unbounded and impressive" (The Glens Falls Chronicle) with concert performances of the Festival Orchestra being regularly featured on NPR's Performance Today. Kalia has led programs ranging from semi-staged chamber operas to commissioned works and premieres including Sheridan Seyfried's Double Concerto for Two Violins and Orchestra featuring Nikki and Timothy Chooi, and Paul Dooley's Northern Nights featuring percussionist Lisa Pegher. 
Kalia has collaborated with a wide range of artists including singers Angela Brown, Reginald Smith Jr, Shayna Steele, and Jubilant Sykes; guitarist Meng Su; Cirque de la Symphonie; Electronic Dance Music (EDM) duo MAKO; Project TRIO; singer/songwriters Randy Newman and Randy Jackson; Philadelphia Orchestra concertmaster David Kim; violinists Nathan Cole, Glenn Dicterow and Sphinx Competition winner Annelle Gregory; trumpeter Thomas Hooten; dancers of the Charlotte Ballet and Ballet Indiana; pianists Fei-Fei Dong, Sean Chen, and Misha Dichter; rock musicians Johnny Rzeznik of the Goo Goo Dolls and Nancy Wilson of Heart; the B-52s; sitar player Anoushka Shankar; actor Jack Black; and visual artist/astronomer Dr. José Francisco Salgado.
A native of New York State, Kalia holds degrees from Indiana University, the University of Houston, and SUNY Potsdam's Crane School of Music. His primary mentors include David Effron, Arthur Fagen, and Franz Anton Krager with additional mentoring from David Zinman, Marin Alsop, Robert Spano, and the late Kurt Masur. Previous posts include Associate Conductor of California's Pacific Symphony, Assistant Conductor of the Charlotte Symphony Orchestra, Conducting Fellow with the Chicago Sinfonietta, and Music Director of the Pacific Symphony Youth Orchestra, Young Musicians Foundation (YMF) Debut Orchestra, and the Columbus Symphony Orchestra (IN). Kalia attended the Aspen Music Festival where he was a Conducting Fellow in 2010, and in 2011, Kalia won Second Prize in the Memphis Symphony International Conducting Competition, which led to his debut with the orchestra the following season and launched his professional career. Kalia is married to musicologist / violinist Christine Wisch.
[updated Juy 2023]