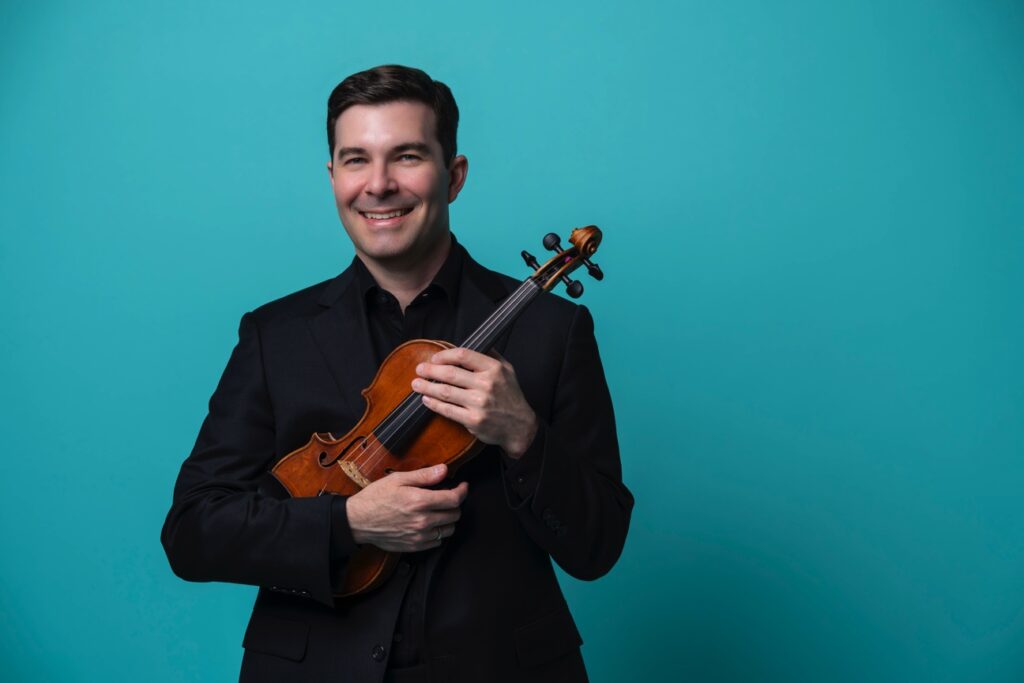 Nathan Cole, violinist
For OSM's Celebration Concert, we are proud to feature Nathan Cole as our soloist in the moving and romantic Brahms Violin Concerto. Nathan is First Associate Concertmaster of the Los Angeles Philharmonic and previously played in the Chicago Symphony and served as Principal Second Violin of the Saint Paul Chamber Orchestra. He has been featured as concertmaster in Strauss' Ein Heldenleben and Rimsky-Korsakov's Scheherazade with the LA Philharmonic, as well as in concerto appearances at the Hollywood Bowl.
For his performance with OSM, Nathan Cole will be playing Nathan Milstein's Stradivarius and also performing the seldom heard Brahms Violin Concerto cadenza Milstein wrote and played on a 1960 live recording.
Outside the concert hall, Nathan maintains an active online musical presence. Along with his wife Akiko Tarumoto, the LA Phil's Assistant Concertmaster, he co-hosts the podcast 
Stand Partners for Life
, which reveals the "secrets of the symphony" to a worldwide audience. Additionally, Nathan runs 
natesviolin.com
, a renowned resource for articles, videos, and in-depth courses on violin technique and audition preparatio